The Buckner Home
The Buckner Family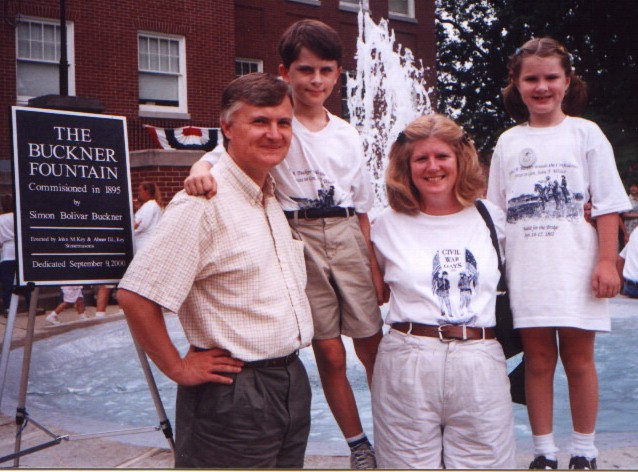 It's not "thebucknerhome", but it was "a Buckner home" town.
Chip (Simon B. IV), Simon (V), Deborah and Jordan Lee Buckner--along with various other Buckner family members--were invited to Munfordville, Kentucky's "Civil War Days" September 8-9, 2000. Included in the festivities was the dedication of "The Buckner Fountain", in front of the Hart County courthouse in Munfordville. The original Simon Buckner who, as a boy, tired of carrying water into town, vowed that the he would save future Munfordvillians from the backbreaking work. When, later in life, he found himself back in Munfordville with the means to follow through on the project, he commissioned the construction of a fountain in front of the courthouse.
The September 2000 gathering of Buckners was thought to be the first time a member of General Buckner's descendents had been back to Munfordville since shortly after the second world war.